Consultant biographical sketches of our evaluation team includes senior professionals who are skilled in working with agencies responsible for public education, facilitating groups in reaching consensus, organizing meetings, and developing well written reports.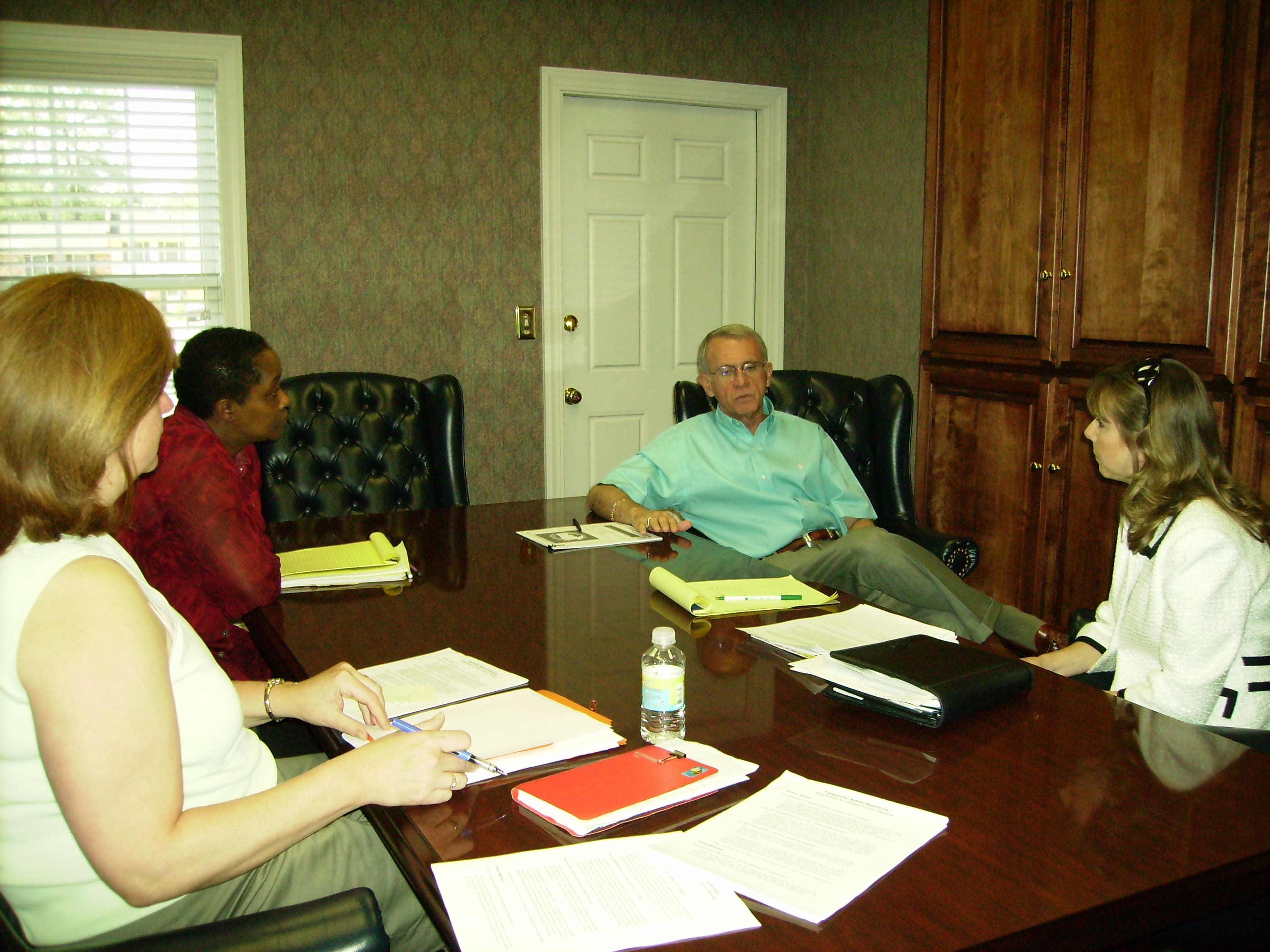 The Tidwell Team Includes:
While working for the Florida legislature, Mr. Tidwell wrote legislation that created a statewide system of juvenile justice, intake, probation, aftercare, and detention facilities.
He was also a co-director of the S.C. Children's coordinating cabinet, a group of state agency directors created by Governor Richard Riley to maximize the level of coordination on policy and budget issues pertaining to children and youth.
Mr. Tidwell spearheaded legislation which created a crime victims bill of rights and legislation to address prison overcrowding.
Mr. Tidwell, who has managed multiple program evaluations in the public and private sector, is easy to work with, and is committed to demonstrating what strategies have the desired impact of increased educational achievement and positive behavioral health changes.
Mr. Tidwell has been the architect of many program initiatives involving school districts, with particular emphasis on:
As a result of managing grant programs in two states, and directing evaluations for 44 federal grant initiatives, Mr. Tidwell is well skilled in managing evaluation teams in producing high quality reports.
Mr. Tidwell has worked with multiple school districts in South Carolina and Florida. He has regularly communicated with federal representatives over the years.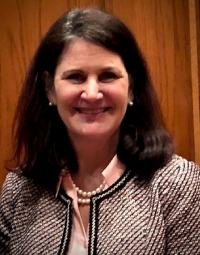 Dr.Nina Brown, president, Performance Evaluation And Improvement, LLC, holds a Ph.D. in program evaluation from Florida State University and has over 30 years of experience conducting evaluations and policy analysis in a wide range of education and human services programs. She has worked in the private sector as an evaluation consultant for 20 years.
She is also an experienced administrator in state government where she held managerial positions for over 10 years, during which she directed divisions responsible for program evaluation, strategic planning, and quality improvement.
Her consulting and management experience have included:
Dr. Brown has directed or participated in numerous multiyear federally funded evaluations. Virtually all of these evaluations have involved formative and summative approaches to evaluation and have included analysis of qualitative and quantitative data.
Dr. Brown has a particular interest in working with staff in applying evaluation data to improve program operations and outcomes. Dr. Brown has extensive experience managing large evaluation projects as well as serving as a team member of numerous evaluation projects.
Prior experiences include serving as the lead evaluator with Tidwell & Associates, for the safe schools/healthy students initiatives in Madison County, Orange County, and Lafayette County, Florida. Dr. Brown also served as lead evaluator on an elementary and secondary counseling grant in Sampson County, North Carolina.
The multi-year projects examine the effects of school based programmatic interventions on outcome measures related to school safety, violence reduction, and supports for social/emotional development. Data collection addressed both process and outcome measurement. Measures included a wide range of quantitative data including student survey data, indicator data, academic performance data, service utilization data, and curriculum implementation data.
With MGT of America, Dr. Brown was the project director for five statewide evaluations of reading first and reading excellence programs in Arkansas, Nevada, and Maryland. These multiyear projects included:
These evaluations required collection and analysis of an extensive set of student performance data including norm referenced tests, criterion referenced tests, and progress monitoring, as well as a wide range of program implementation data, including program profiles, classroom observation data, professional development logs, and stakeholder surveys (including teachers, principals, and reading coaches).
Through Evaluation Systems Design, Inc., Dr. Brown is currently serving as team leader for selected district reviews of Florida's professional development system, a peer monitoring system aimed at improving professional development in each of Florida's school districts. This system uses qualitative data, including interviews and review of documents, to rate the quality of school district professional development systems.
Dr. Brown also has a particular interest in evaluating programs aimed at at-risk youth. For example, she served for two years as the project director for the evaluation of the federally funded 21st century community learning center projects program for the Arkansas Department of Education. Among other topics, the evaluation addressed program structure, research-based instruction, enrichment activities, and family literacy/parent education activities.
The project design included development of a web-based data collection and reporting system to meet federal and state requirements, training of program directors on reporting and use of the information system, and technical assistance to program directors as needed.
Dr. Imm is proficient in quantitative and qualitative research methods and has taught undergraduate statistics and research design courses as well as graduate program evaluation courses. Dr. Imm currently supervises doctoral graduate students in their dissertation which requires expertise in research design methods, statistical analyses, and various statistical packages.
Knowledge of processes and statistical methods has helped her secure research grants from various agencies such as the Centers for Disease Control and Prevention (CDC), the Department of Education, and various agencies that focus on prevention (e.g., SAMHSA, NIDA).
Dr. Imm works with researchers at the Rand Corporation to plan mixed method research designs and provides training for community members and professionals on various methods of data collection and analyses (e.g., focus groups).
Dr. Imm is an active member and frequent presenter at the American Evaluation Association (AEA). Dr. Imm served as a co-evaluator on an adolescent treatment enhancement grant and lead evaluator on an SBIRT grant with DAODAS.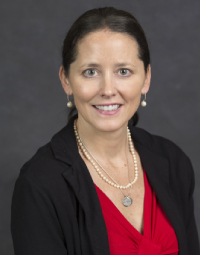 Dr. Brooke Culclasure is research director at the Riley Institute's Center for Education Policy and Leadership (CEPL). The Riley Institute is a multi-faceted, non-partisan institute affiliated with the Department of Political Science at Furman University.
From 2005 to 2008, Dr. Culclasure coordinated The Riley Institute's Hewlett Funded Research Project on Public Education in South Carolina. This comprehensive study looked at how South Carolina should effectively redesign public schools to prepare a larger number of students to graduate, succeed in college or career training, and compete in the global marketplace.
In her current role as Research Director, Dr. Culclasure coordinates research projects associated with CEPL and serves on the grant writing and fundraising team. Dr. Culclasure oversees What Works SC, an initiative that ties effective strategies in education to a number of promising in state initiatives to serve as a resource for educators, students, the community, and policy makers. What Works SC includes a policy paper series, an evolving clearinghouse, and a series of case studies.
Dr. Culclasure also coordinates the Riley Institute's award winning emerging Public Leaders Program, a service-based leadership program for South Carolina's rising high school seniors, and teaches introduction to American government courses at Furman University.
Dr. Culclasure completed her undergraduate work at the University of Richmond in Leadership Studies and Journalism, and earned Master's Degrees from the University of Virginia in American Politics and The University of South Carolina in Higher Education Administration. She went on to earn a Ph.D. From the University of Virginia in Education Policy.
Brooke served as an evaluator of a drug free communities grant in Pickens County, assisted with a Race To The Top evaluation in Florida, and was the lead evaluator on an elementary and secondary counseling grant for Orangeburg District 3.
For projects involving collection of federal Government Performance and Results Act (GPRA) data, Ms. McCall is the Tidwell Team Lead for Quality Assurance, Data Monitoring, And Report Development.
Most recently, Ms. McCall serves as:
She must frequently develop a secure means of integrating a variety of elements from distinct sources, including training the contracting agency's staff on how to enter data. Ms. McCall's analytic strengths are descriptive statistics, including identification of disparities between subgroups of clients, and data interpretation. Ms. McCall is often involved in reporting project results for a variety of audiences. Most frequently, she contributes to the evaluation section of federal reports, develops data snapshots or slideshows for use in continuous quality improvement efforts, and develops newsletters or other concise documents highlighting project outcomes for community stakeholders.
All of the evaluation projects in which Ms. McCall participates involve data collection, analysis and administration. As a member of the Tidwell Team, Ms. McCall: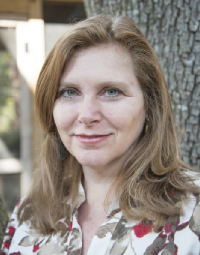 Lisa Van Bergen, M Ed, LPC, LAC
Ms. Van Bergen , LPC, CACII, is a mental health professional with 28 years' experience in the state of South Carolina.  She has provided direct services, clinical supervision, administrative supervision, program development, program implementation, program evaluation, and training. Ms. Van Bergen has conducted training locally, throughout the state, and in national arenas.  She has worked in agencies, schools, government and nonprofit settings. Ms. Van Bergen has extensive experience working collaboratively among agencies, including close cooperation with the Departments of Education, Social Services, and Juvenile Justice. She was a part of the development of drug courts in her community.  In addition, she has strong ties to colleagues across the country working in the field of child welfare. Ms. Van Bergen was involved in a national study of the Adverse Childhood Experiences (ACE) survey among young women that resulted in a presentation of findings at the White House and to Congress, stressing the importance of trauma treatment.  She currently provides consulting to other organizations in the fields of mental health, addiction, and social services, focusing on grant-writing and evaluation. Recently, Ms. Van Bergen, has written and had funded two federal grants, a SAMHSA grant and an Early Head Start Expansion Grant.  She is currently the lead evaluator on a federal TIEH (Treatment for Individuals Experiencing Homelessness) grant.
By bringing visibility to, and simplifying, complex issues and facilitating meaningful conversations about what matters most, LC assists organizations in developing and defining high impact, results-oriented process improvement-oriented cultures. LC facilitates organizations with planning, strategy, organizational transformation and process architecture. LC also provides organizational maturity reviews, assisting with 360 feedback and team building to aide in change management, succession and or progression planning,
Personally, Ms. Ortiz' professional facilitation has guided senior and mid-level managers through strategic alignment and deployment efforts, action plan/goal and key performance indicator (KPI)/metric development, validation reviews, and analysis.  Entrusted to conduct or supervise events in areas with extensive or little to no prior knowledge of the organization and mission provides her over 40 strategic, short term (kaizen blitz) process improvement events and long-term projects saving immeasurable man-hours and dollars dually creating a lean culture. Lastly, she has taught over 7000 military the CPI awareness, front line leader, green belt, and senior leader curriculum. All of her mentees have either garnered recognition, promotion, obtained greenbelt certification and her endorsement to the USAF CPI black belt professional course.
Career highlighted projects include:
Ms. Ortiz' services include experience in the following:
Strategic alignment, education and training, exceptional family member programs, finance, headquarter to installation (corporate to division/branch) KPI/metrics development and management, policy overhaul, logistics, civil engineering, maintenance operations, food operations, customer service, judge advocacy, intelligence, emergency management, deployment readiness, safety, diversity and inclusion and multiple military and civilian human resource improvement initiatives.
To learn more about how Tidwell & Associates, Inc. can meet your program evaluation and funding needs: